Periscopes to the Past
Periscopes to the Past is a project to create a permanent artistic history trail around the wildflower gardens of Grange Pavilion to showcase Grangetown's rich and diverse history.
The project will be organised and run by Grangetown Art Trail, www.instagram.com/artgrangetown, a community project led by residents, Charlotte Brown (historian) and Chris House (artist). The G.A.T have run a number of successful projects locally including the Grangetown Zoo (March 2020) and the Grangetown in Lockdown exhibition (October 2020). They will work in partnership with the Grange Pavilion, who will host the completed periscopes in their grounds.
There will also be five free writing classes, run by Sophie Buchaillard, inspired by the finished periscopes. Translator, Hammad Rind, will make the project and history accessible to the large number of culturally diverse residents.
The project team will build five periscopes with historical dioramas inside and want to know what snapshots of Grangetown's past you would like to see permanently represented.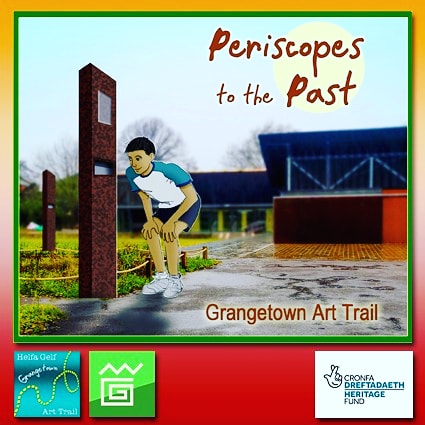 There have been some fantastic suggestions so far, including the nineteenth-century floods, the race riots, Grange Farm, the trams, the old Jewish synagogue in higher Grange, the transformation of the Transport Club Building into a temple, the opening of Clarence Road bridge (1890), the old Cardiff City Sports Stadium on the Marl and so many more.
The team is taking suggestions until the 5 February.
Why not tell them what you think deserves a spot!
Contact Grangetown Art Trail and Zoo via:
facebook.com/grangetownarttrail